leaders in contract blow molding since 1986
Western Industries plastic products, llc
We help companies large and small grow their product lines by providing development solutions in furniture, sporting goods, medical equipment, agriculture, lawn & garden, health & safety, material handling, and many more by utilizing the plastic blow molding process.
Industry Leader in Contract Blow Molding
Western Industries Plastic Products LLC has been the go-to name in large part custom blow molding for over 35 years. We have an extensive selection of 15 lb. to 75 lb. accumulator head machines, with platen sizes up to 96". Together our team has over 70+ years of combined engineering experience. We can service even the most complex requests in the 1-45lb part range for blow molded products.
Western Industries Plastic Products LLC is more than customer-focused, we are truly customer driven. We encourage our customers to think of us as an extension of their own capabilities, and we provide whatever degree of service is required. From product design and process improvement, with simple stand-alone blow molding to complete product assemblies; from shoot-and-ship directives to full supply chain management, we offer our customers comprehensive services and turnkey opportunities to achieve their specific project goals.
Discover EXACTLY how we do it by exploring our Capabilities!
Get a Free Blow Molding Consultation
Ever wondered what is possible with Blow Molding? Click on any of the slides below to get a sample of the products we create and the industries we support.
Western Industries uses state-of-the-art equipment and technology to produce complete products from concept to sale with unparalleled quality, accuracy, and repeatability. As a blow molding company, we offer custom blow molding expertise, building on the strength of our people, and their dedication to service and quality. 
Our blow molding facilities encompass 500,000 sq. ft. including specific areas dedicated to manufacturing, assembly, warehousing, and shipping. Our machine shop capabilities provide customers with a seamless and efficient process from concept to production capability.
We mold, finish and assemble a wide range of parts on 19 blow mold machines and continue to strategically add to our capabilities with new equipment as our customer's needs grow.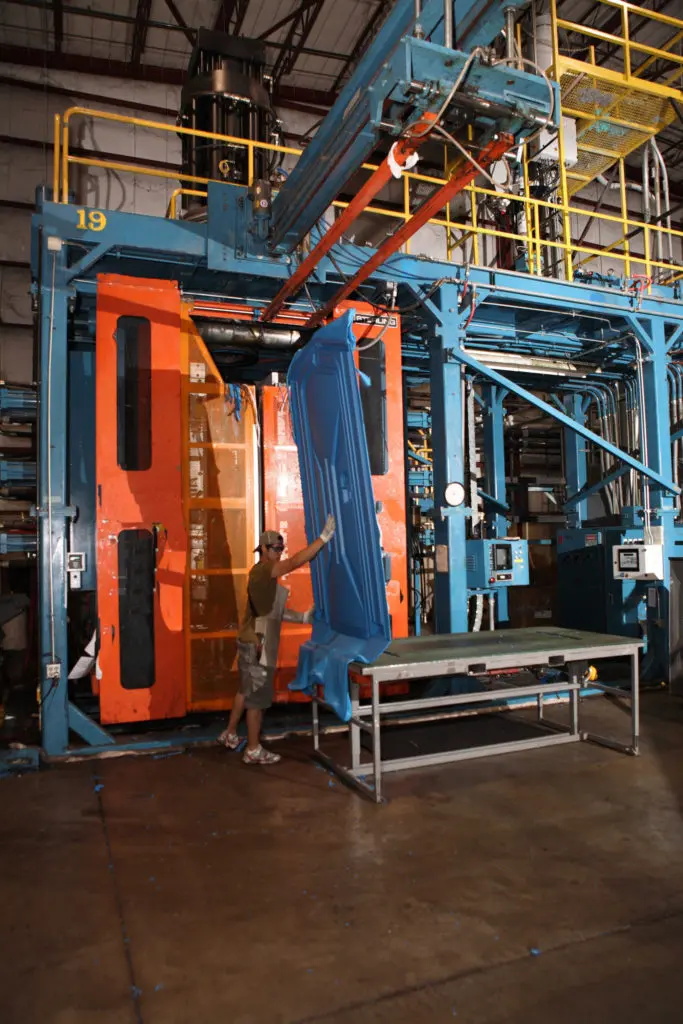 "Professional partner, providing Engineering, Quality and Customer Service capabilities that have helped make us successful through our several year relationship."
"Working with Western Industries over the last two decades has proven they put quality and customer care first! They have always been willing and happy to help, in every way possible. Western provides us with complex molded products in an economic and efficient manner, while upholding the best quality we could ask for. They are more than just a supplier, They are our partner! We feel they are the reason we've been able to produce the best in leading exercise equipment for the last 20 years! Thank you, Western Industries, for the undisputable effort you put into working with your customers."